The diversity of Austrian device innovators
Medical devices and related technologies have always been a strong part of the life science industries in Austria. The fields of activity in the sector are highly diverse: from blood sugar tests to wheelchairs, CT scanners to syringes – medical device companies in Austria can be found in each specialized field of health care.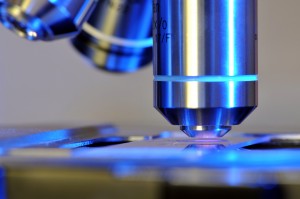 Since it was set up 150 years ago, Carl Reiner has dedicated itself to the construction and development of state-of-the-art surgical instruments and equipment. Carl Reiner entered the global market with the first microprocessor-controlled unit for jet ventilation. The special feature of this innovative procedure enables patients to be ventilated without a separate air tube.
A broken bone is always an unpleasant experience. Therefore, after successful bone healing one would be glad to simply forget about surgical procedures and orthopaedic implants once and for all. BRI.Tech enables patients to do so by making a second operation unnecessary: the biodegradable implants they develop do not need to be removed later on. The whole secret lies in using elements which are naturally present in the human body and will in due course dissolve without further intervention.
The Linz-based company NP Life Science Technologies is developing and manufacturing neural-like implants that support the body in regenerating traumatised peripheral nerves. The novel implant developed by the startup replicates the acellular structure of a nerve by many small, parallely aligned channels. Hence, the growth of regenerating nervous cells between the nervous ends is instantly guided and regeneration is accelerated. The polymer's particular chemical properties facilitate the adaptation of the mechanical properties to the requirements of the nervous tissue and the covalent bonding of growth-stimulating substances. The degradation products are non-toxic, neutral substances that are removed via metabolic processes.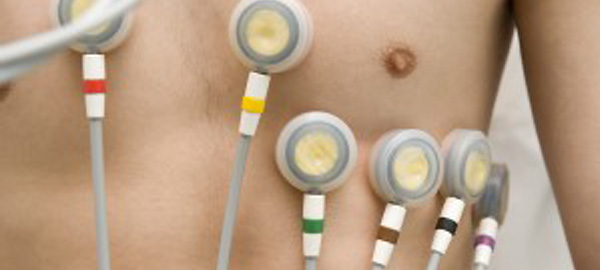 Patients suffering from acute or chronic lung diseases are unable to sufficiently clear the carbon dioxide generated by metabolic processes in their bodies by exhaling it via the lung. CCORE, a spinoff of the Medical University of Vienna, is developing new methods for minimally invasive blood purification. The company is developing a solution to prevent lung injury caused by invasive ventilation methods or even avoid, or largely reduce, the need for invasive ventilation.
Angel Valve Vienna is dedicated to the development of sophisticated treatment concepts for mitral valve repair. With the current lead product, the Mitral Butterfly® implant, the company focuses on the minimally invasive intervention of mitral regurgitation, a condition that affects 2-3% of the world´s population.
AFreeze uses cryotechnology for the treatment of cardiac arrhythmia. The company's technology is a device that shock-freezes tissue in the left atrium via a catheter, thereby eliminating all three possible mechanisms of arterial fibrillation.
Imaging technologies are crucial for diagnosing and planning the treatment of vascular diseases. The current gold standard for three-dimensional vascular imaging is CT angiography, an imaging technology based on X-rays and a contrast agent which contains iodine for displaying and evaluating blood vessels in the CT. However, X-rays and the iodised contrast medium may both harm the patient's health. piur imaging develops tomographic ultrasound solutions for the safe and costefficient diagnosis of vascular diseases. piur extends standard ultrasound devices by adding a tomography feature and providing software for image reconstruction and image data evaluation. It gives examiners access to all relevant diagnostic data obtained with other three-dimensional imaging technologies without jeopardising the patients' health, while cutting costs and optimising diagnostic workflows and communication between clinicians.
CNSystems' core technologies are made for the painless and reliable cardiovascular diagnosis, monitoring and therapy control in order to improve patient care and medical outcome. The focus of their activities is noninvasive medicine. The company has achieved technological leadership in developing noninvasive, easy-to-use and accurate diagnosis and patient monitoring systems for better and easier insights into the cardiovascular system and its control mechanism located in the brain. Their main focus lies on devices for continuous noninvasive arterial pressure, continous noninvasive cardiac output and assessment of cardiovascular and hemodynamic control mechanisms.
SIMCharacters is developing lifelike child simulators that enable medical teams to learn how to handle critical neonatal emergencies under highly realistic conditions. The company's first product simulates a pre-term baby born in week 27 of pregnancy with a birth weight of some 1000 grammes. This product is the smallest highend patient simulator worldwide. Child simulators must be able to realistically simulate symptoms of diseases which are often very subtle in children. So far, it has been impossible to sufficiently miniaturise the technology and control elements for patient simulators of babies and newborns in order to simulate many symptoms that are critical for medical care. SIMCharacters combines high-tech features for the simulation of symptoms that typically indicate paediatric diseases with a highly realistic internal and external anatomy in a modern and comprehensive simulation concept that improves training and increases patient safety in paediatrics.
tyromotion has become one of the world's leading suppliers of robotics-supported rehabilitation devices sector. has developed the Amadeo® finger rehabilitation system, the Pablo® System hand-arm-shoulder rehabilitation system and the Timo® therapy plate. They guarantee targeted, holistic and successful training of upper extremities and the whole body.
The independent and highly-specialised medical device manufacturer iSYS Medizintechnik develops innovative robotic solutions for micro-invasive interventions in interventional radiology and interventional oncology. iSYS 1, is the most advanced needle guidance platform for interventional procedures due to its compact design and high efficiency, thereby ensuring safety for both, physician and patient.