Medical Devices in Austria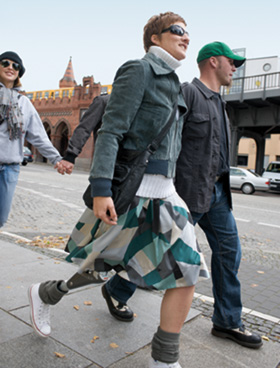 In 2020, there were a total of 577 companies active in the Austrian medical device industry. Compared to 2017, this marks an increase of almost 5%. With a workforce of 28,420 employees, the medical device industry is an increasingly important pillar in the Austrian job market. In 2020, the combined turnover of all companies in the field was at 9.03 billion euros – 7% more than in 2017. 2.92 billion euros of this was generated by the research, development or manufacturing companies, and 6.11 billion euros by the suppliers, service providers and sales companies. These numbers show a strong economic power of the medical device industry in Austria.
Among the 554 medtech companies, there are 171 socalled 'research, development or manufacturing medical device companies' which are divided into the 'dedicated medical device companies' and the 'other medical device companies' (for methodology, see page 48). Compared to 132 such companies recorded in 2014, this is a significant increase of 30%. Another major part of the medical device business in Austria are suppliers, service providers and sales companies. Their number has also increased since 2014: while there were 355 such companies in 2014, there were 383 in 2017.
A number of the big players in the Medical Device industry set up big research, production and development facilities all over the country, taking advantage of the Austrian success factors: a business friendly investments climate, combined with a well-educated work force.
Austria is one of the most important locations with 480 employees for Ottobock - the world leader in prosthetics development and manufacturing - of whom a third are working in R&D. In addition to fabrication, it's the research and development department that makes Vienna one of the company's key locations.This site was responsible for the development of the C-Leg®, a microprocessor-controlled prosthesis, allowing users to perform near-perfect leg movements that resemble as closely as possible the natural gait. A milestone in the fitting of amputees, it allows individuals to walk naturally and even to participate in active sports like rollerblading, cycling or cross-country skiing. The Genium – Bionic Prosthetic Solution simulates a natural, physiological gait almost perfectly. Both prostheses are manufactured at the Ottobock branch in Vienna.
The global ultrasound market is dominated by the Austrian affiliate of GE Healthcare. GE Healthcare Austria has around 250 employees. Originally founded in 1947 as Kretz Technik AG and acquired by GE Medical Systems in 2001, GE Healthcare has become one of the leading companies in this sector. The location Zipf in Upper Austria is an independent research and development centre for diagnostic 3D/4D ultrasound devices with a focus on gynecology. The 4D ultrasound device "Voluson" has been developed and produced in Zipf and is exported globally.
Another internationally acclaimed imaging group has left its footprint in Austria. The Vienna affiliate of Agfa HealthCare with nearly 200 employees has a strong focus on developing software for medical imaging (PACS = Picture Archiving and Communication Systems) for the global market. Agfa's leading PACS product line IMPAX is being deployed daily in more than 3,000 hospitals and diagnostic imaging centres worldwide.
Fresenius Medical Care Adsorber Tec (former Biotec Systems Krems) was founded as spin-off from Danube University Krems in 1999. After acquisition by Fresenius Medical Care, the site was upgraded to a competence centre for manufacturing and development of adsorbents in the field of medical devices serving products for the treatment of liver failure, autoimmune disorders and severe hypercholesterolemia. The company has a special expertise in the development and production of adsorbents for extracorporeal blood purification.
One of Austria's oldest and best known life science companies is Greiner Bio-One, a world-market leader in the field of biotechnology, diagnostics and pharmaceuticals with a distribution network in more than 100 countries and about 1700 employees. Greiner Bio-One is a global player in plastics and laboratory supplies with special products for blood, urine and specimen collection. These products are important in pre-analytics where the collection, labelling, transport and storage of blood, urine or saliva forms the first part of the value chain in the diagnostic process.
MED-EL Medical Electronics, a leader in implantable hearing solutions, is driven by a mission to overcome hearing loss as a barrier to communication. The Tyrolean-based, privately owned business was co-founded by industry pioneers Ingeborg and Erwin Hochmair, whose ground-breaking research led to the development of the world's first micro-electronic multichannel cochlear implant (CI). To date, MED-EL has grown to more than 2,000 employees and 33 subsidiaries worldwide.