ERROR: Content Element with uid "254" and type "gridelements_pi1" has no rendering definition!
Production and Platform Technologies
Better, faster, cheaper
Austria has a wide variety of companies providing enabling technologies across the whole value chain of production processes. These range from Good Manufacturing Practice (GMP) know-how for setting up pharmaceutical plants to companies producing plasma, special enzymes and other biological substrates and even stem cell products for the repair of bones, cartilage or muscular tissue. Close cooperation between universities, research centres and industry as well as highly trained and experienced local scientists, experts and technicians ensure the highest quality of products and services.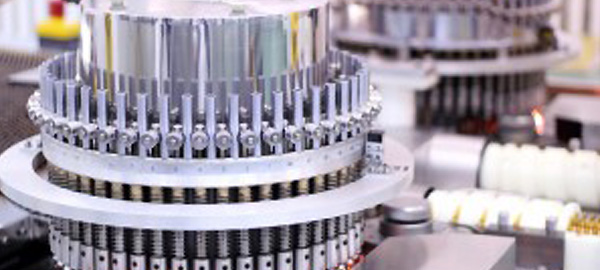 Serving the pharmaceutical value chain
To reinforce its already strong position, Austria has set-up two world-class research centres: the Austrian Centre of Industrial Biotechnology (ACIB) and the Research Centre Pharmaceutical Engineering (RCPE). ACIB is bridging the gap between science and industry and connects about 200 partners in the field of industrial biotechnology. The Research Centre Pharmaceutical Engineering GmbH (RCPE) is an interdisciplinary research institute in the area of pharmaceutical process and product development. The RCPE focuses on the development and production of pharmaceuticals using efficient, science-based methods, as well as their manufacturing processes.
These research centres reflect the pioneering spirit of companies across Austria active in pharmaceutical production. The many innovative technologies make processes more efficient, less costly and increases functionality, giving Austria the edge on the global stage.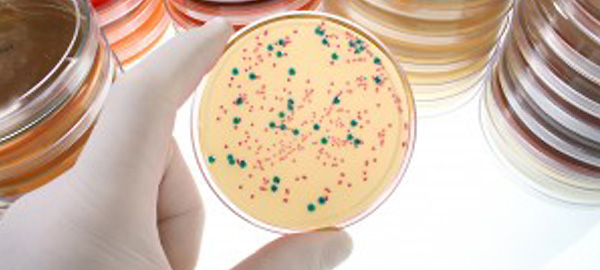 Biopharmaceutical Plants and Processes
A key requirement from global regulators is that drug developers comply with Good Manufacturing Practice (GMP) in their production facilities. One of the oldest and best known companies supporting the construction and development of such facilities is Vogelbusch. A worldwide provider of innovative solutions for the biotechnology industry, Vogelbusch plans and builds plants for the biopharmaceutical industry.
ZETA is an owner-operated Austrian company and a leading international supplier of customised solutions for liquid processes in the biotechnology, pharmaceutical and food sectors.
VTU Engineering is an expert in the construction of pharmaceutical plants. VTU Technology is a leading contract research and development company providing services for the fast-track generation of high performance, industrial protein production strains and processes. VTU uses its technical know-how across a wide variety of areas such as API synthesis, fermentation with cells, blood plasma fractioning, lyophilisation or treatment of exhaust air.
The GMP manufacturing of biological materials has to be conducted in such a way that no contaminants are introduced and the highest standards of biosafety are maintained. ViruSure specialises in testing for contaminants, allowing quality assurance at the highest standard. ViruSure is a specialist in virus and prion safety testing of biopharmaceutical products at GMP and GLP standards. Another specialist in the removal of prion and viral contamination is HÄMOSAN offering services in transfer and performance of purification protocols and validation experiments.
Evercyte focuses on the acceleration and cost reduction of drug discovery and development by introducing the concept of "pharmacocellomics™". The company develops, manufactures and commercialises various single cell lines or panels of immortalised human cell strains for drug screening purposes.
Contract Manufacturing Organisations
For companies looking to outsource production, Austria has its own home-grown Contract Manufacturing Organisations (CMOs) as well. Biomay, for example, is certified for GMP manufacturing of biopharmaceuticals such as recombinant proteins, plasmid DNA, allergens and antibody fragments which are produced in E. coli or other microbial expression systems. In the field of plasmid DNA manufacturing, Biomay offers CMO services which are based on Boehringer Ingelheim's validated pDNA production technology.
Validogen develops high performance expression strains and economically viable protein production processes for the manufacturing of biopharmaceuticals, enzymes and various other recombinant proteins. Founded in 2008, the company develops to a globally recognized player in the field of Pichia pastoris based protein expression.
Polymun is developing and manufacturing a whole range of biopharmaceuticals as well as liposomal formulations.
Since 1945, Montavit's international business is focused on the production and distribution of pharmaceuticals and associated health related products. We are interested in sustainable and successful development of our business to safeguard our independence as a family owned company. For this reason, sustainability is a core feature of our business strategy. We have strong own brands which stimulate customer loyalty for our products and a number of reputable contract manufacturing partners.
EUCODIS Bioscience on the other hand, is an application-driven, enzyme-engineering company with customers in the pharmaceutical, biotechnology, diagnostics and other industries.
Labelling, packing, storage and distribution
A very important place in the pharmaceutical value chain are taking companies such as ABF Pharmaceutical Services, part of the GBA Group. ABF focuses on complex clinical trial designs and offers a unique combination of logistic services. The company is a GMP accredited specialist in labelling, packing, storage and distribution of Investigational Medicinal Products as well as a provider of central lab services. to provide efficient solutions for the packaging, distribution, QP release, transport and storage of pharmaceutical products including pharmaceutical service solutions for a range of cell-based therapies as well as central laboratory services including an audited PBMC network.